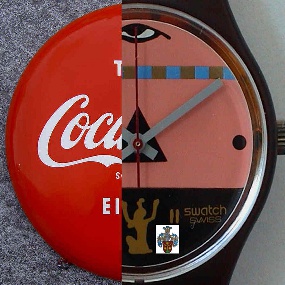 www.swisscollector.ch

This is a Coca Cola and Swatch collector's reference site:

Coca Cola

We have been collecting Coca Cola for more than 30 years.
Our main topics are country bottles, high end commemorative bottles and glasses.
We're organized in the Coca Cola Club Switzerland. If your living in Switzerland, you are very welcome.

Swatch

We have been collecting Swatch watches for more than 20 years and our goal is to complete the 1983-1992 collection

Events

-


-

-

Welcome to our website.

Copyright 2009 aguswiss


Designed by aguswiss

Info's:


September
07/201:

Full update of Swatch pictures !